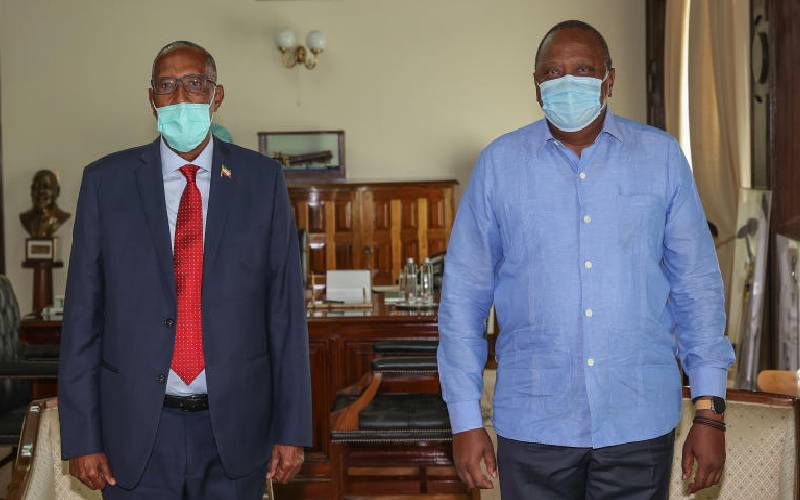 Kenya's escalating tiff with neighbouring Somalia will be the subject of a high-level regional meeting in Djibouti this Sunday.
This after Mogadishu wrote a protest letter against Kenya to the Intergovernmental Authority on Development (Igad), which brings together governments from the Horn of Africa, Nile Valley and the African Great Lakes, over alleged interference with its internal affairs.
Somalia sought the intervention of the chair of the Igad Assembly of Heads of State and Government Abdalla Hamdok, who is also the Prime Minister of Sudan, on frosty relations between the two nations.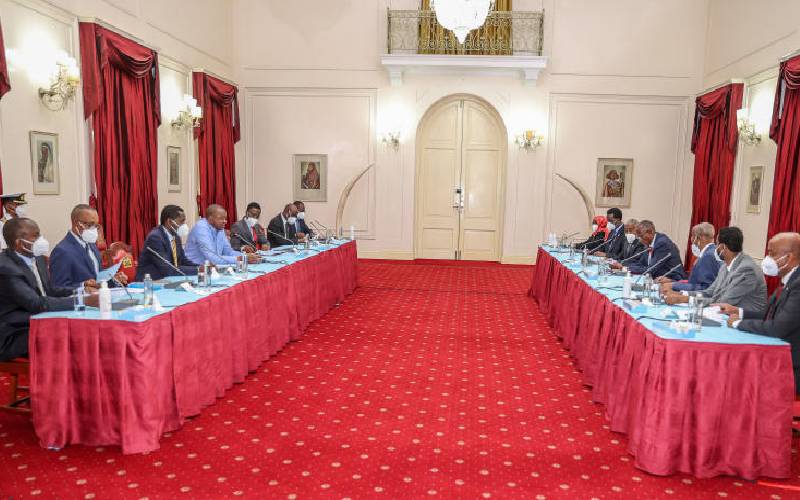 "In response to the Federal Government of Somalia letter against Kenya, which was submitted to H E Abdalla Hamdok, PM of the Republic of Sudan and the Chair of the Igad Assembly of Heads of State and Government, the Igad will hold a summit in Djibouti on December 20 on this matter," Somalia Ministry of Foreign Affairs tweeted late on Sunday.
An earlier tweet by the ministry, but deleted, claimed that the extraordinary summit was triggered by a "lawsuit" but replaced by "letter" that Mogadishu lodged against Kenya.
Read More
It was not immediately clear whether Kenya had been notified over the same matter and if President Uhuru Kenyatta confirmed attendance.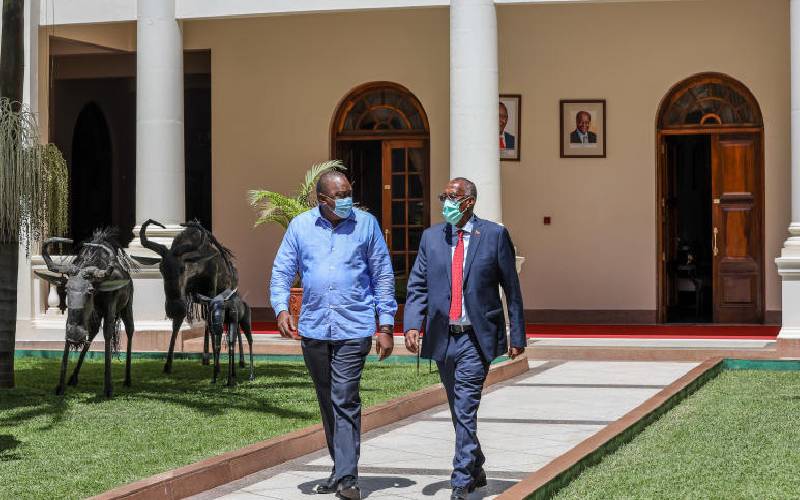 This comes after Somalia President Mohamed Abdullahi Mohamed 'Farmaajo' administration kicked out Kenya's ambassador Lucas Tumbo and recalled Ambassador Maxamed Axmed Nuur Tarzan last month.
Somali faulted Kenya's 'overt and blatant' interferences in her internal and political affairs, which has the potential to affect stability, security and development of the entire region.
Uhuru yesterday hosted Somaliland President Musa Bihi Abdi at State House, Nairobi to discuss bilateral relations amidst the escalating tension between Nairobi and Mogadishu.